On August 29, 2017, Valley introduced their new X-Tec center drive motor that delivers the ultimate combination: top-performing speed for high-speed irrigation cycles and dynamic power to take on even the toughest terrains.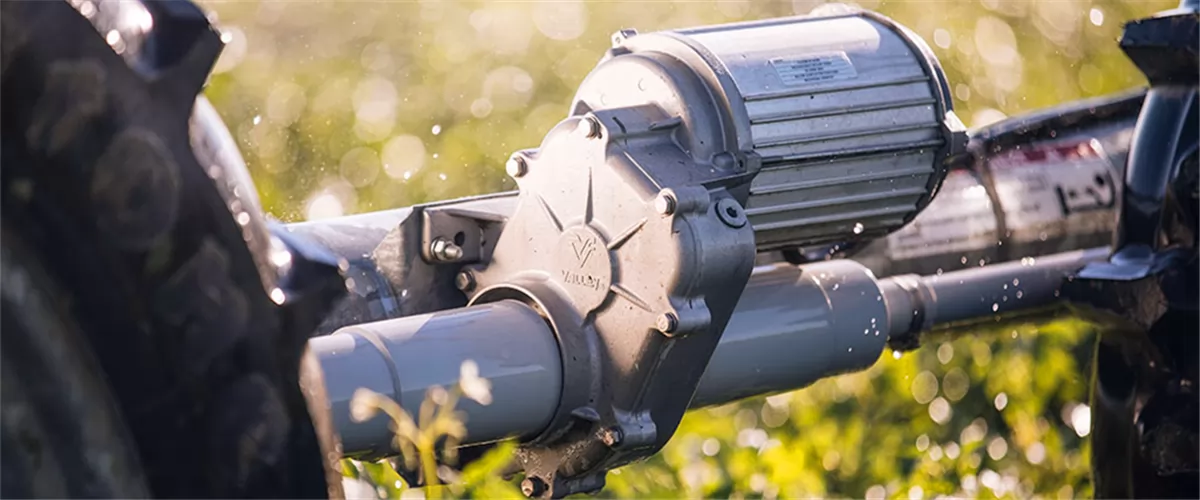 With this technology, users can apply a light application of irrigation to cool crops, gain precision in chemigation and foliar applications, and deliver even greater application uniformity. The patented alignment technology and robust DC motor keep the center pivot moving at a smooth and consistent pace, even over varied terrain.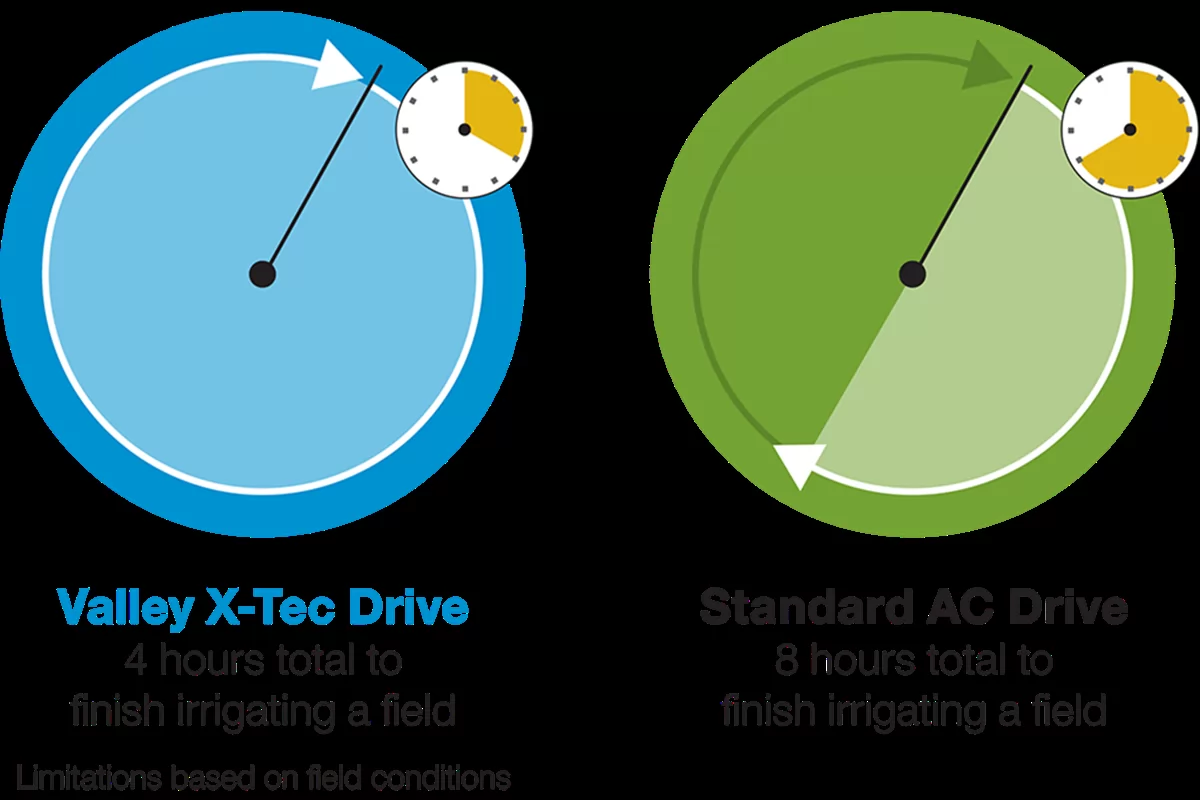 Valley's X-Tec operates at up to twice the speed of a standard, high-speed AC Valley center drive motor. The advanced DC motor design provides constant torque throughout a wide speed range, providing growers with unmatched control and additional options to maximize crop yield.
a. Full torque at all speeds;
b. Patented, consistent precision alignment;
d. Electric braking technology;
e. Robust design provide lasting durability;
f. Soft starts allow for smooth acceleration of the motor.